Description
Price
Quantity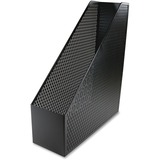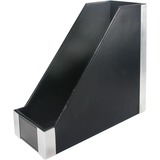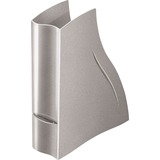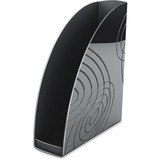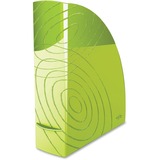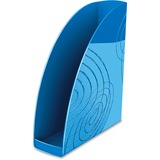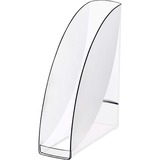 Simply elegant magazine rack offers a transparent crystal design with highlighted rounded edges. Contrasted matte finish with glossy background enhances the esthetic appeal. Solid walls do not snag when inserting paperwork and securely hold small items. Finger grip in the form of a small lip helps to pull the magazine rack forward. Low sill offers easy access to documents. Magazine rack fits easily into all shelving systems and accepts A4 and files up to 9-1/2" x 12-1/2" (24 cm x 32 cm). Rack is made from recyclable, shock-resistant polystyrene.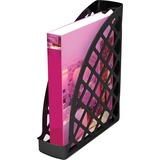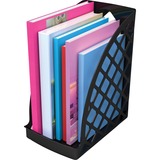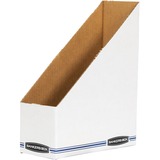 Sturdy white corrugated construction for moderate usage. Holds standard letter size materials. Ideal for use on desk or shelf.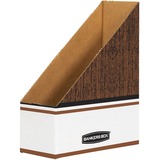 Our strongest magazine file for daily reference. Premium corrugated construction with glued side panels withstands heavy day-to-day usage. Easy to assemble. Organizes a variety of letter size materials such as magazines, catalogs, file folders, and project binders.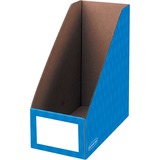 Bankers Box® 6" Magazine File Holders provide extra wide storage for organizing oversized materials. Holds magazines, catalogs, file folders, project binders, and text books. Perfect for shared classroom storage or teacher desktop storage. 60% recycled content.