Description
Price
Quantity
Cafe Bustelo 100% Colombian K-cups are a perfect medium roast, specially crafted to hold up to milk and sugar so you can design your perfect sip.


Available in 24ct boxes-4 boxes/case!
Manufacturer:
Cafe Bustelo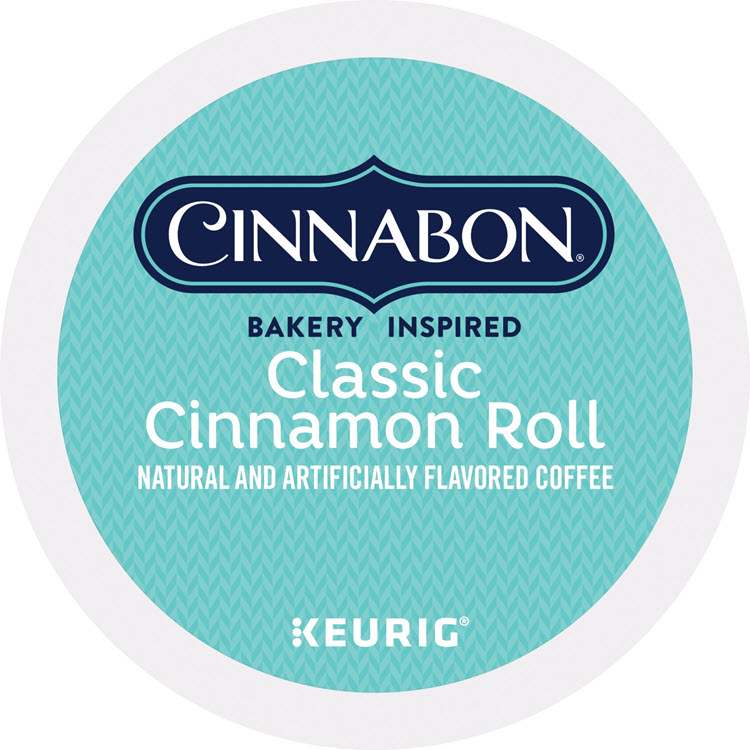 We start with a smooth, light-roast brew and swirl in the decadent flavors of Cinnabon® cinnamon, brown sugar, and, of course, our legendary frosting. Take a sip and delight in the taste of our world famous cinnamon rolls, hot out of the oven. It's a cup of delicious perfection.
About Cinnabon®
Escape from the everyday with Cinnabon® bakery-inspired coffee. We've combined the indulgent tastes and irresistible aroma of a freshly baked treat with the finest 100% Arabica coffee beans. Go ahead and enjoy the extraordinary flavors of Cinnabon® in the comfort of your own home, because you deserve it. Life needs frosting®.
Manufacturer:
Green Mountain

A soothing & refreshing green tea with a delicate flavor and light golden color.
About Twinings®
Creating new sensations and flavours has been our passion for over 300 years. Our drinks energise, refresh and comfort.

A rich and creamy chocolate experience the whole family can enjoy every day, anytime. Pop a Swiss Miss® K-Cup® pack into your Keurig® brewer and make those precious moments with the kids last even longer.
About Swiss Miss®
Swiss Miss® Milk Chocolate cocoa mix is made with care in a real dairy where milk from local farms is delivered daily, dried & blended with premium, imported cocoa.


Enjoy home-brewed Snapple
®
 iced tea—great peach flavor and made with green and black tea leaves. You know, the Best Stuff.

22 K-Cups per box/4 Boxes per case. 
Manufacturer:
Green Mountain

Made with the Best Stuff–green and black tea leaves–you can now enjoy the great taste of Snapple
®
Lemon Iced Tea home-brewed any time. You can thank us later.

22 K-Cups per Box/4 Boxes per case. 
Manufacturer:
Green Mountain
 A lively and lighter roast with a crisp finish
Medium Roast
Caffeinated
Orthodox Union Kosher
24 k-cups/box - 4 boxes/case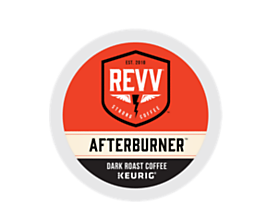 YOU ARE CLEARED FOR TAKEOFF. A rich, smoky, dark-roasted dose of jet propulsion for that boldness you need to go from super to supersonic. Throttle up before you find yourself face down.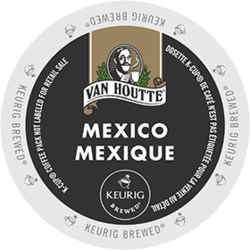 Enjoy a Mexican coffee blend that combines fruity flavours and pungent notes. Order fair trade, organic Mexico coffee K-Cup® pods by Van Houtte® today.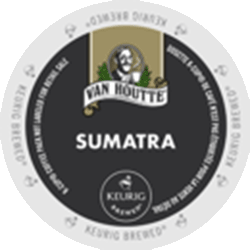 Enjoy the intense and distinctive flavours of Sumatra coffee by Van Houtte®. Order this fair trade organic coffee for Keurig® coffee makers!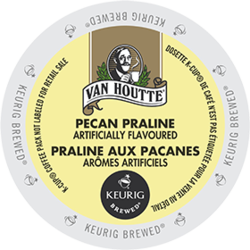 24 K-Cups/Box - 4 Boxes/Case
Indulge in Van Houtte®'s pleasantly smooth Pecan Praline coffee, where the sweet and creamy taste of praline is paired with a caramelized, nutty pecan flavour.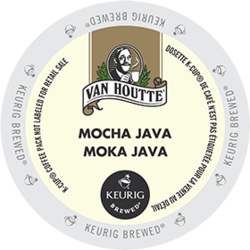 Discover a mocha coffee that offers a delicate body and woodsy flavours. Enjoy Van Houtte® Mocha Java poffee K-Cup® pods with your Keurig® coffee maker