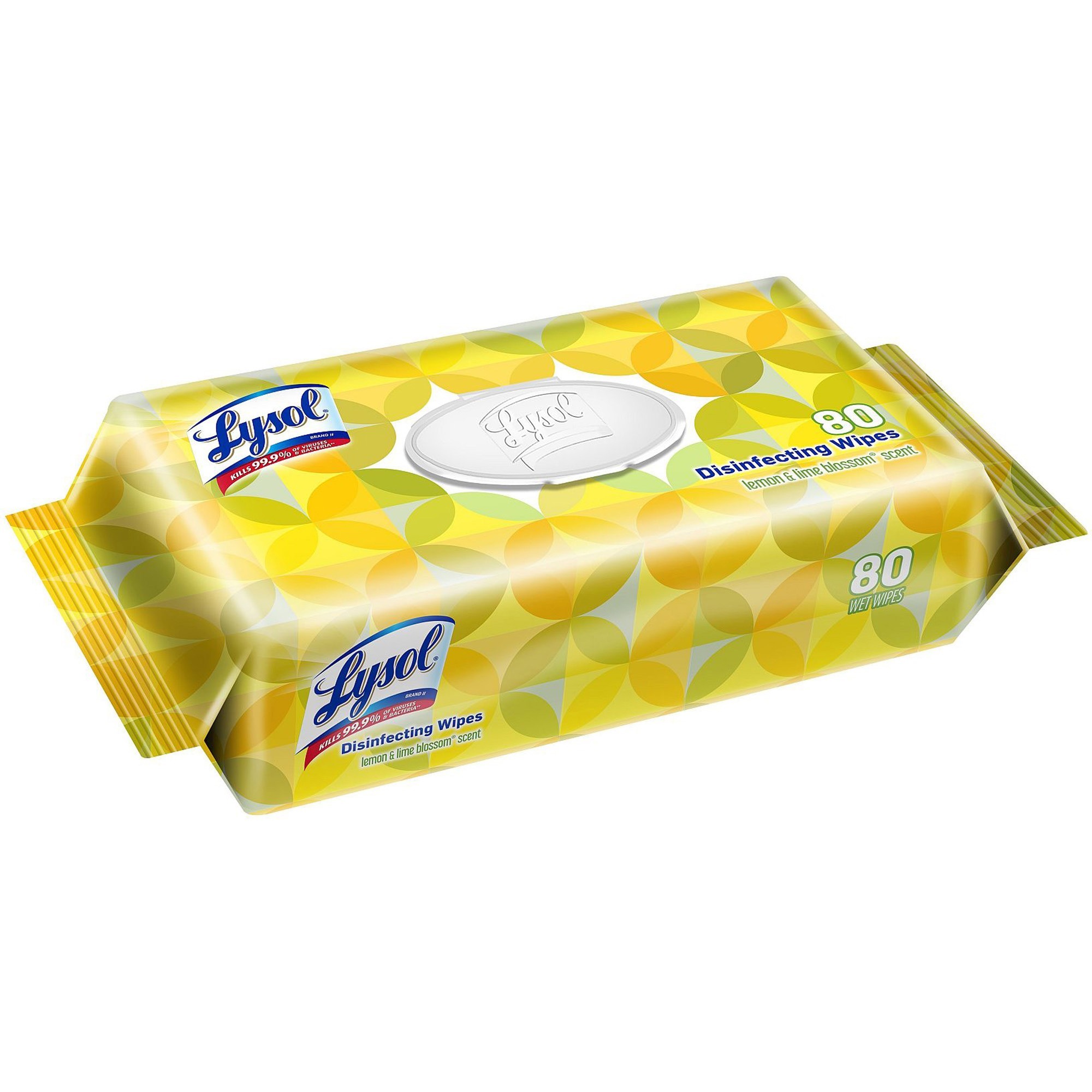 This function is not yet complete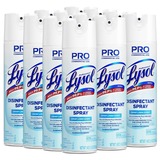 Aerosol - 12/Case
Lysol hospital-grade spray contains tuberculocidal, virucidal, fungicidal and bactericidal disinfectant and deodorant formula. Spray kills 99.9 percent of germs within 30 seconds. Spray is highly effective against more than 50 microorganisms including H1N1 (influenza A virus), MRSA, Norovirus, Rhinovirus, Poliovirus Type 1, Hepatitis A virus, Hepatitis B virus and HIV-1 (AIDS virus) when used as directed. Spray eliminates odors and prevents the growth of damaging mold and mildew and does not contain chlorofluorocarbons (CFCs). Use this disinfectant for cleaning restrooms and food service areas. Disinfectant spray offers a Crisp Linen Scent.
This function is not yet complete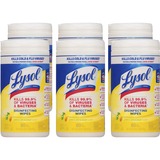 Lemon, Lime Blossom - 6/Case
Lysol disinfecting wipes kill 99.9 percent of viruses and bacteria on hard nonporous surfaces when used as directed. Thick, pre-moistened wipes with a lemon/lime blossom scent are designed for use on kitchen counters, appliances, stovetops, cabinets, floors, garbage cans, toilet exteriors, bathtubs, sinks and more to clean, disinfect and deodorize. No bottle, no sponges, no mess. Airtight canister package keeps wipes moist and effective. Pop-up tub easily dispenses one Lysol wipe at a time.
This function is not yet complete