Home
> Cafe Escapes Cafe Vanilla K-Cups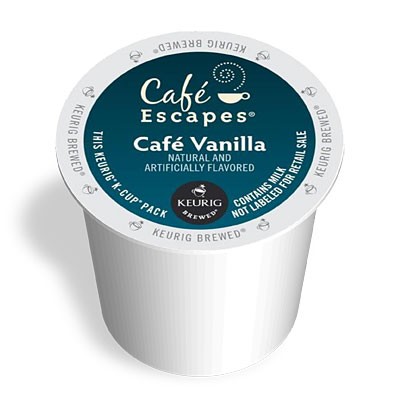 Cafe Escapes Cafe Vanilla K-Cups - 4-24ct boxes per case
Min. Order Qty: 1
 24 K-Cups/Box - 4 Boxes/Case
A tantalizing cup of the world's favorite flavor. There's no such thing as plain vanilla when it comes to this inviting Cafe Escapes treat. Delicately sweet, yet surprisingly light - it's a delicious break that you'll want to enjoy every day.

Notes: This product contains milk. Caffeine content is estimated at less than 10 mg per serving (versus 100-150 mg in Arabica coffee). Contains a combination of natural and artificial sweeteners.