Ground Espresso
Description
Price
Quantity

This is dedicated to those that are in search of the purest, smoothest, uncompromised espresso available.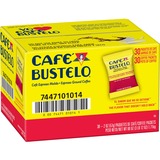 Manufacturer Item:
7447101014
Manufacturer:
Cafe Bustelo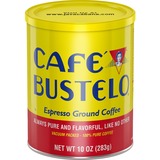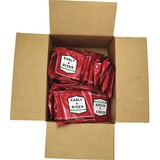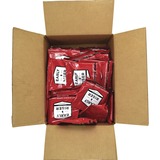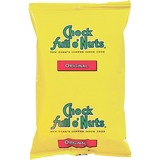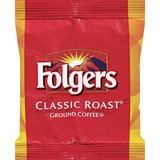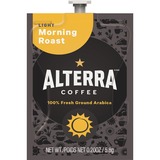 This is a perfect "pick me up" coffee to get you moving in the morning. This blend of aromatic coffees from the Americas provides a perfect backdrop for the snappy Kenyan accent bean that gives this coffee its fresh taste. This does have a little citrus taste; so if you like citrus, you'll love it! If not, you may prefer the Alterra House Blend or Alterra Costa Rica.
Rail = 20 Packets
Case = 100 Packets (5 Rails)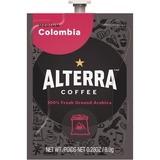 Colombian coffees have high recognition in the industry and enjoy immense popularity with coffee lovers around the world. Our 100% Colombian beans are medium roasted to give a balanced, fragrant experience. Popular and pleasing with a diverse mix of coffee drinkers, this is a great "starter coffee."



About Flavia®
Flavia has something for everyone and for every need - a wide variety of coffees, teas and hot chocolates, to ensure each delicious cup is absolutely fresh and full of authentic flavor.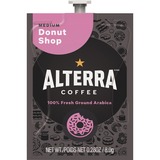 Grab a cup of this delightful coffee and enjoy the balanced notes of caramel, berry and honey. A classic, reinterpreted!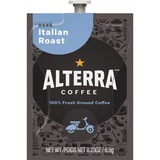 This coffee was expressly crafted to act as a base for our specialty beverages. This luscious blend of dark roasted beans delivers a heavy bodied, bold and earthy flavored cup. Try it alone for an intense beverage or mix it with our cappuccino/latte swirl for an authentic coffee shop style beverage.
Rail = 20 Packets
Case = 100 Packets (5 Rails)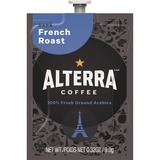 Rail = 20 Packets
Case = 100 Packets (5 Rails)
Bold and hearty, French Roast is a classic favorite among dark roast lovers. Our fresh take on this classic dark roast is a cup that's heavy bodied, with a smoky twist and a lingering finish. More than 30% of the coffee in our French Roast originates from Rainforest Alliance Certified farms.