Description
Price
Quantity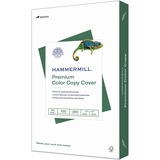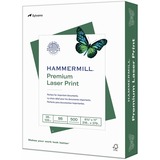 Laser Print Paper maximizes the quality of high-resolution, laser printer output. Versatile, 99.99 percent Jam-Free sheet is suited for electronic printing, laser printing and color copies. Bright white shade provides excellent image contrast. Acid-free, archival quality extends the life of the document. 28 lb. paper also offers an ultra-smooth surface and is recommended for presentations, manuals, proposals and other high-quality, laser printer applications.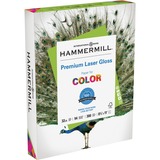 Color Laser Gloss Paper produces near photo-quality color documents. Heavier weight paper provides stability and no show-through. Ideal for short-run collateral printed on laser printers or color copiers. 32 lb. paper is acid-free and offers a 99.99 percent jam-free design.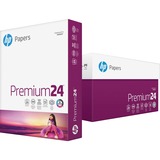 This heavyweight 24 lb. extra bright, smooth surface paper is ideal for reliable everyday business documents. It's brighter, whiter and thicker than standard office papers. With a special finish that virtually eliminates paper jams. Acid-free paper produces blacker blacks, crisper text and vivid colors. Heavyweight design is ideal for two-sided printing. Perfect for documents that combine text with spot colors. FSC Certified.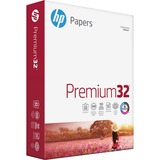 Bright laser paper delivers the look and feel of professionally printed documents. Designed for use with Hewlett-Packard LaserJet printers and color copiers, acid-free paper is ideal for high-quality color presentations and documents. 32 lb. paper is extra heavyweight, super smooth and ultra white.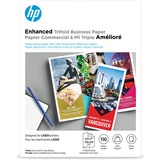 Tri-fold Brochure Paper helps you create custom marketing materials that look and feel professionally printed. Ideal for use with laser printers. Finish is smooth, glossy and bright white. Print on both sides of each coated page. High-opacity stock is designed for minimal show-through. Fold easily along the pre-scored lines for a clean edge. 40 lb. brochure paper has a 5.5 mil thickness.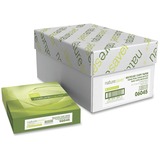 Recycled paper runs well in high speed copiers, office printers and plain paper faxes. Use for multiple purposes from letters to presentations. Acid-free construction makes the 20 lb. paper last longer.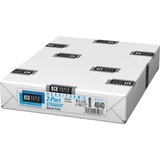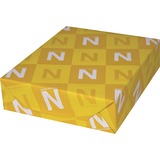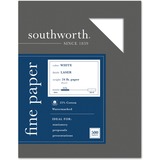 Laser Paper is ideal for high-volume legal or professional service offices that rely on the consistency and longevity. Highly calendered, super smooth finish offers a uniform fiber formation that provides greater toner adhesion for superior image reproduction and exceptional performance in all laser printers and copiers. Moisture-control feature helps prevent curling. Premium sheets are ideal for two-sided, extra-sharp printing. Bright white paper is made of 25 percent cotton. Paper is acid-free, watermarked and date-coded.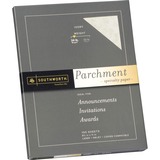 Parchment finish paper brings an old-world look and feel to awards, certificates, invitations, calligraphy, menus and more. Ideal for framed or publicly displayed documents. Acid-free, lignin-free paper will not yellow with age. 24 lb. parchment paper is compatible with laser printers, inkjet printers and copiers.